Zen & The Art Of Inspirational Architecture on
Miyako Island, Japan
---
Japanese multidisciplinary artist Mariko Mori is both eccentric and persistent, with a spiritual dimension in attitude towards her art. Slightly surrealistic style this inspiring home has inspiration from her works in sculpture, installations and fashion.
Mariko Mori has worn only white since 1998 when she had a spiritual experience and saw an extremely white light. Her art is also white, luminescent, translucent and ultra-minimalist and futuruistic.
The latest expression of this is the residence she designed for herself on the Japanese island of Miyako. The island is actually closer to Taiwan than it is to Japan, and it is a three-hour fight from Tokyo to reach the popular destination with its white sandy beaches, coral reefs and balmy climate.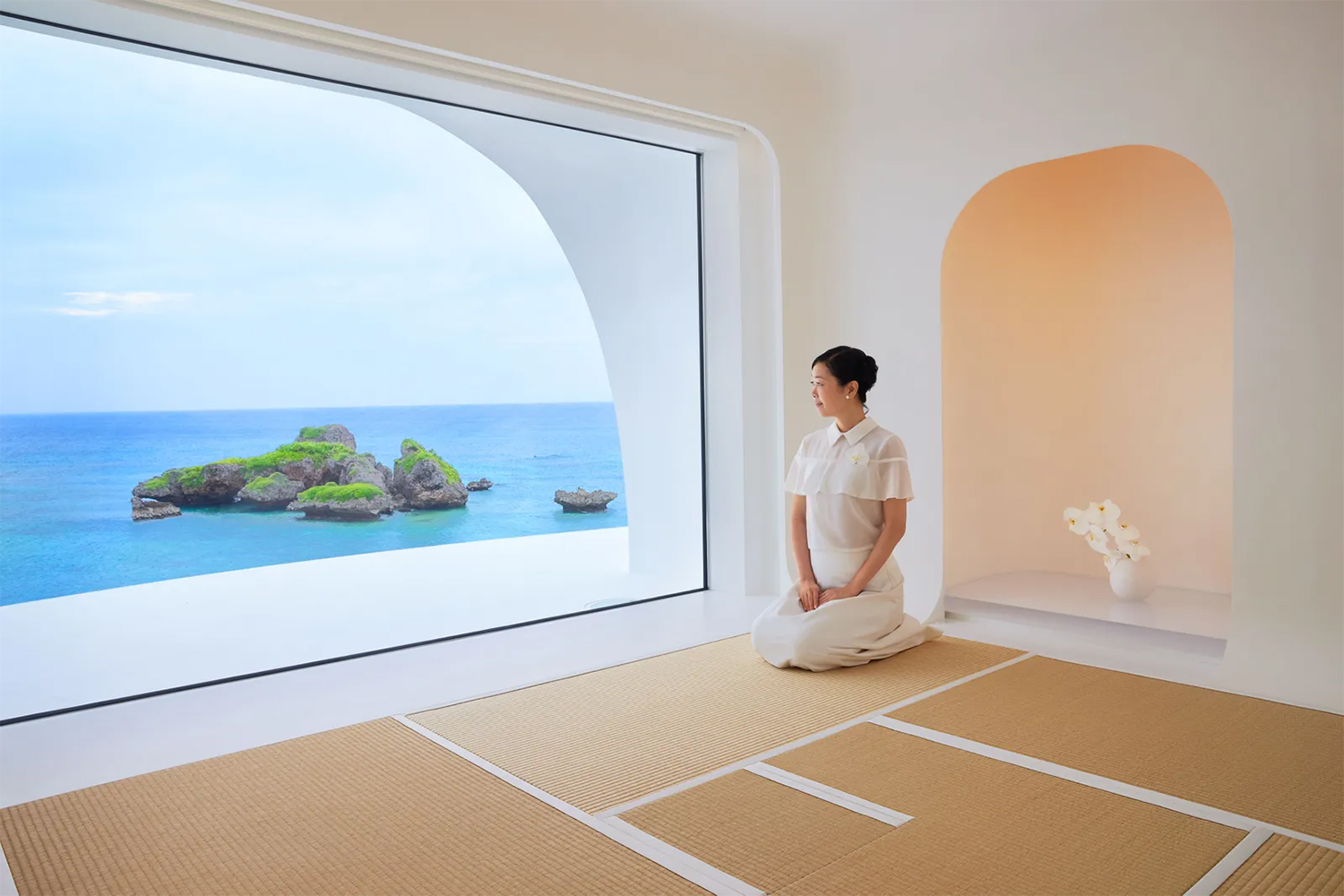 Mori, who has residences also in New York and Tokyo, spent five years 3D-modelling various types of forms to build on the parcel of land she had purchased on the island. She then engaged Tokyo-based Ring Architects to build the unusual rounded structure that resembles one of her large sculptural pieces more than it does a house.
The artist says its shape was inspired by the various bleached shells on the shore but for us it also brings to mind Luke Skywalker's childhood home on Tatooine, albeit a much cleaner and more sophisticated version.
The structure includes a studio on the upper level and a bedroom, tearoom and two guest rooms on the lower level. Japanese traditions, such as meditation and the tea ceremony are part of Mori's practice and coexist with the futuristic art. She named her house Yuputira, inspired by the local sun god. T.Seipell
Images Y.Makino