A Legacy Ranch For The Ages at Five Ranges In Montana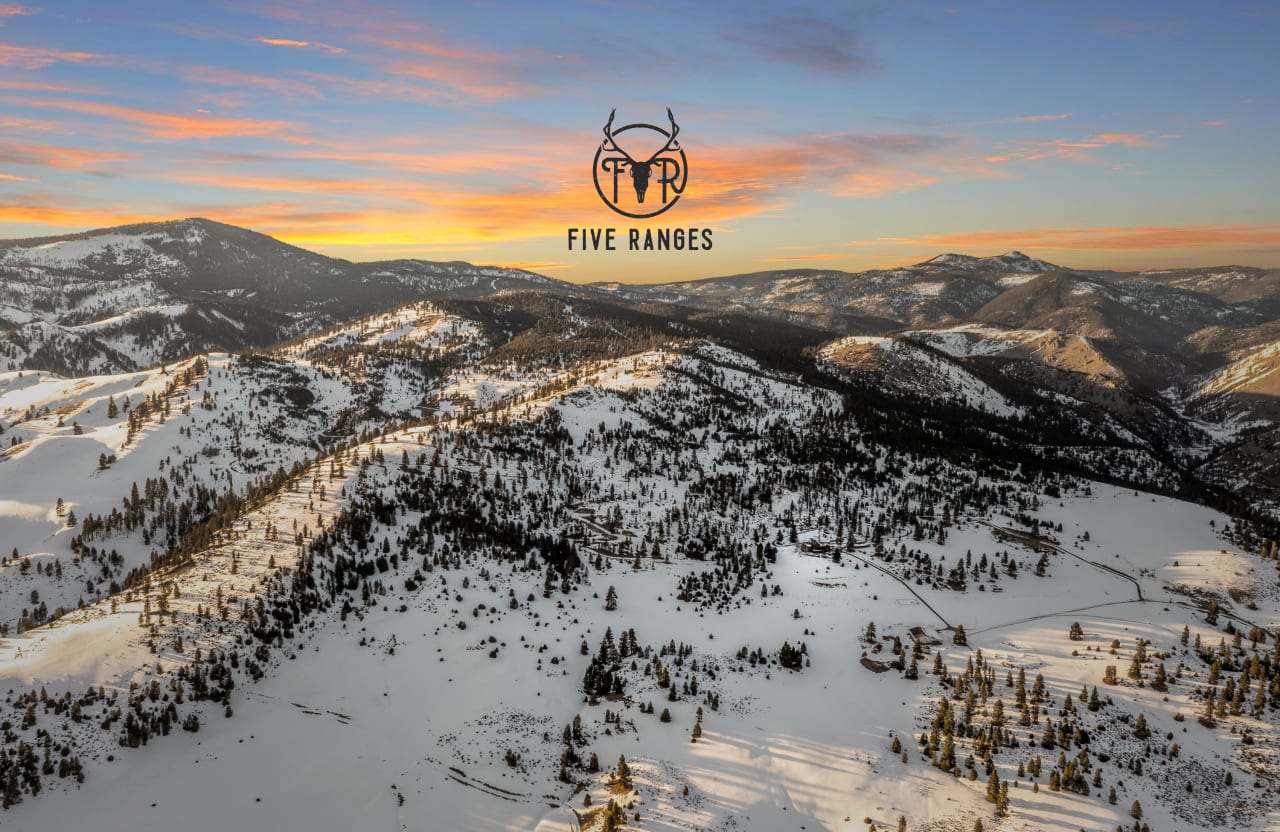 Only once in a generation are you confronted with the opportunity to purchase a land holding as exclusive and diverse as the Five Ranges Ranch. A short drive from multiple international airports and nestled between numerous mountain ranges in Southwestern Montana, this 4,880+ acre ranch cascades from mountain tops to valley floors, offering world-class elk hunting, game bird, and fly fishing habitat. The ultimate property for trophy hunters, this ranch offers prospective buyers an authentic, high-end Montana ranch experience while supporting a herd of over 300 elk. The mountain luxury of the 8,510 square foot main home and lodge provide ample room for guests and fellow big-game connoisseurs to use as a jump-off point for exploration. With multiple cabins dotted throughout the timberland and connected via off-road trails, there's no shortage of stones to un-turn. There is ample room for caretakers, with two well-appointed private apartments and plenty of room for equipment and machines in the 6,000 square foot oversized garage in addition to the separate gym and multiple outdoor living areas. A world unto itself but just a stone's throw away, properties like the Five Ranges Ranch make you wonder why you never moved to Montana.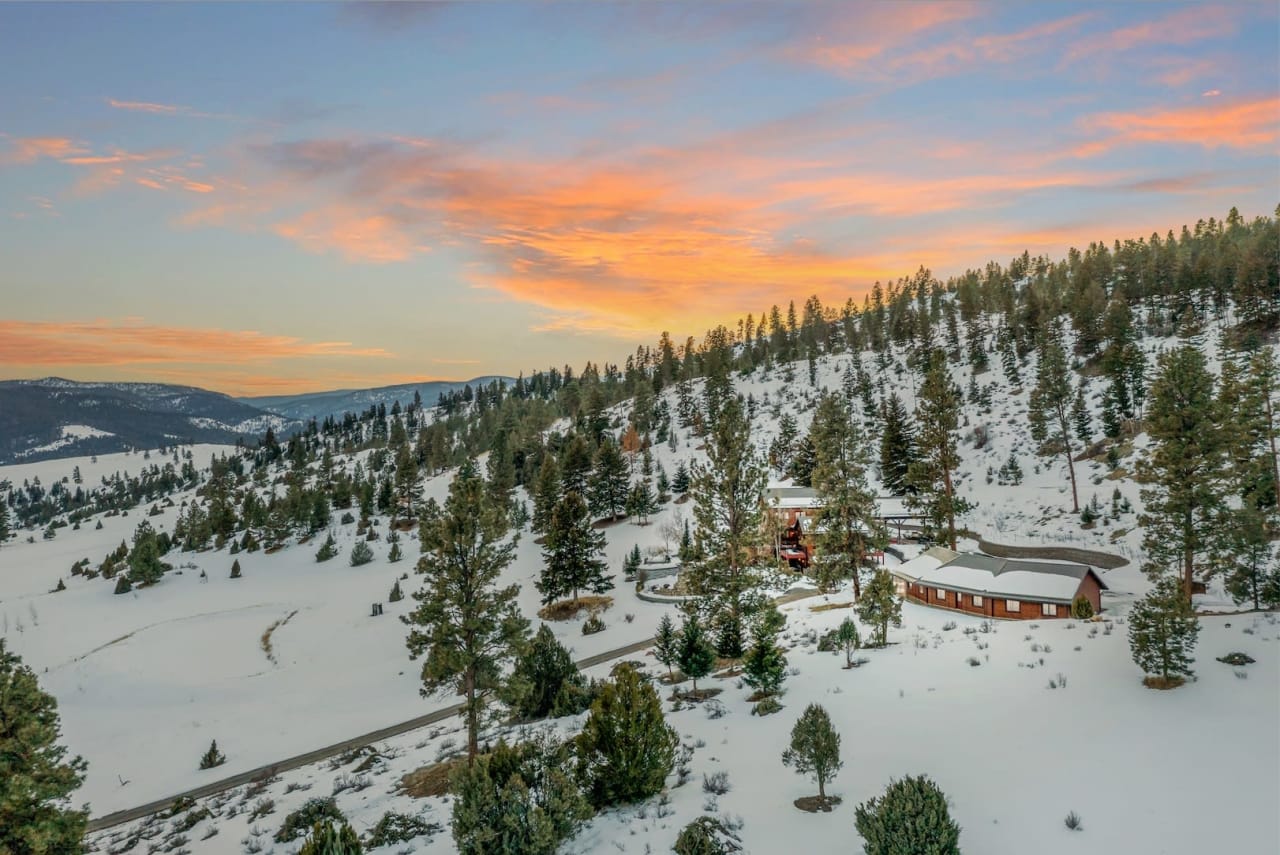 Home to a native herd of 300+ year round elk, this hunter's paradise offers prospective buyers the chance to bag the bull of a lifetime. As prime wintering habitat for Montana's most sought-after prize, Five Ranges has a lifetime supply of great adventures. With plenty of tall grass and creek bottoms, there are ample opportunities to hunt upland birds and turkeys as well. Pristine spring creeks flow from mountain tops to the banks of the Clark Fork River, making for untouched and unspoiled fly fishing adventures. With over 100 miles of game trails and wilderness roads throughout this massive ranch, there are endless jump off points for expeditions into the untamed wilderness of Five Ranges. Spanning a width nearing 10 miles, a lifetime of journeys awaits, whether on snowmobile or horse or foot.
Situated 30 minutes southeast of Missoula, and 2.5 hours northwest of Bozeman, this 4880+ acre ranch stretches from the banks of the Clark Fork River to the tops of the Garnet Mountain Range of the Rocky Mountains, with shimmering views to the South and West from nearly all angles. Pine forests cascade into rocky draws and spring creeks where elk and game birds nest. Uninterrupted wilderness conjoined by the checkerboard layout of the ranch allow for the potential expansion of the property and in the meantime allow for exploration into BLM and National Forest Land from the endless stretches of this wild place.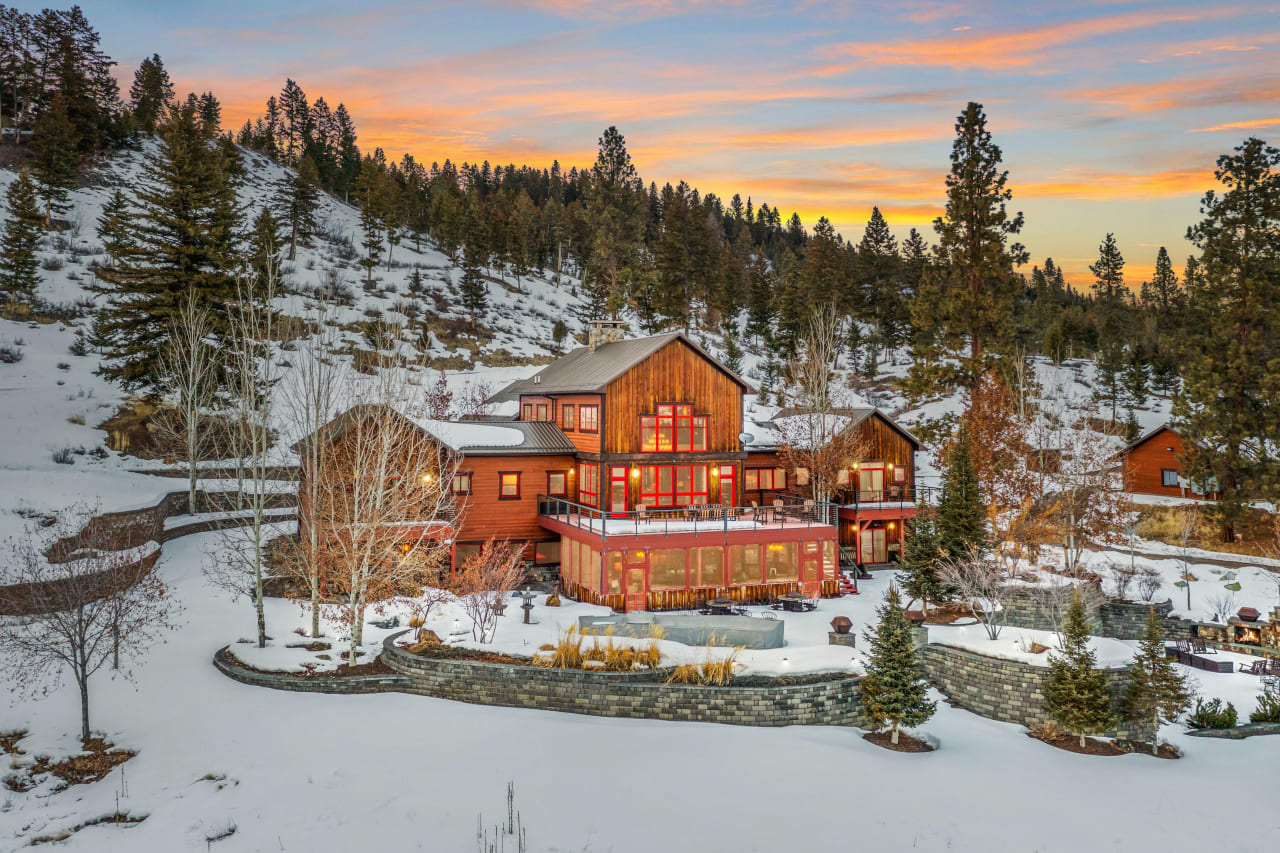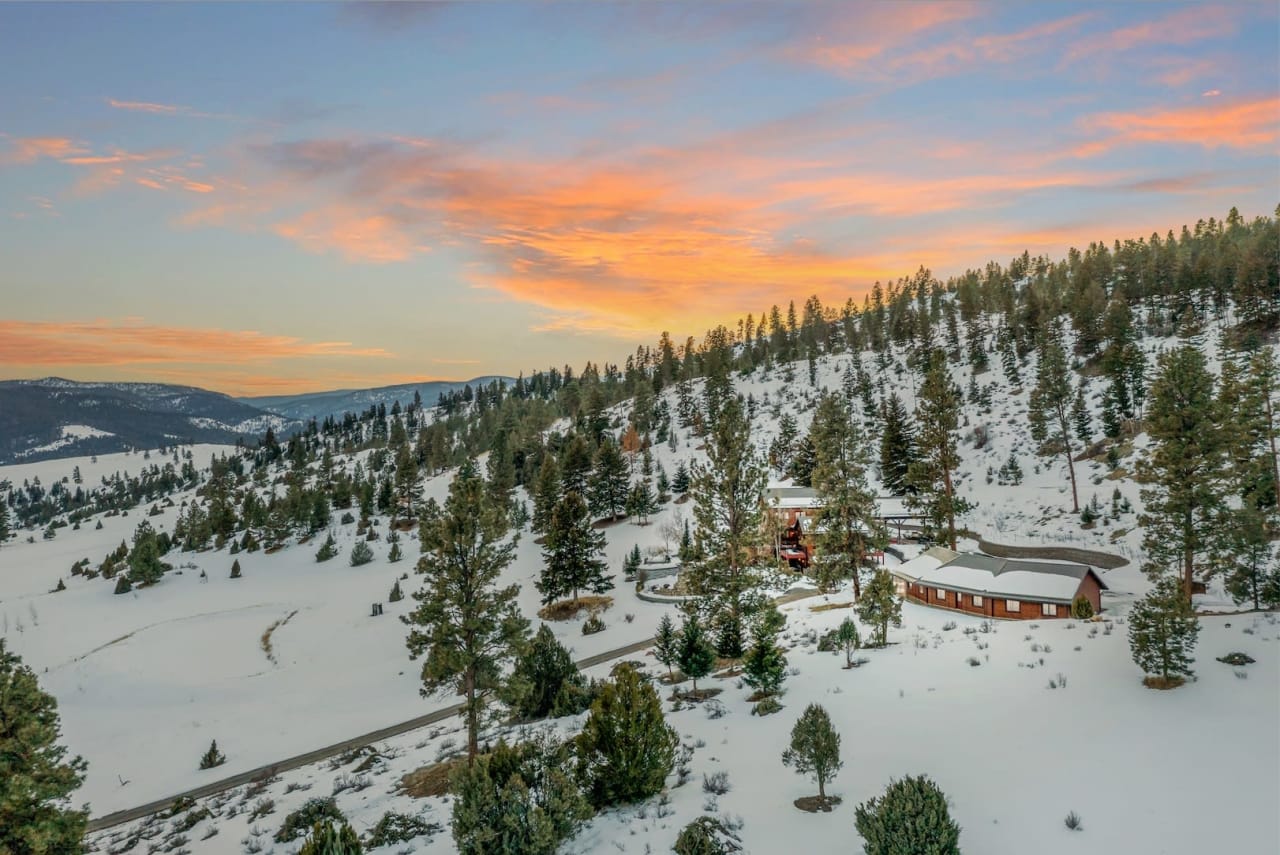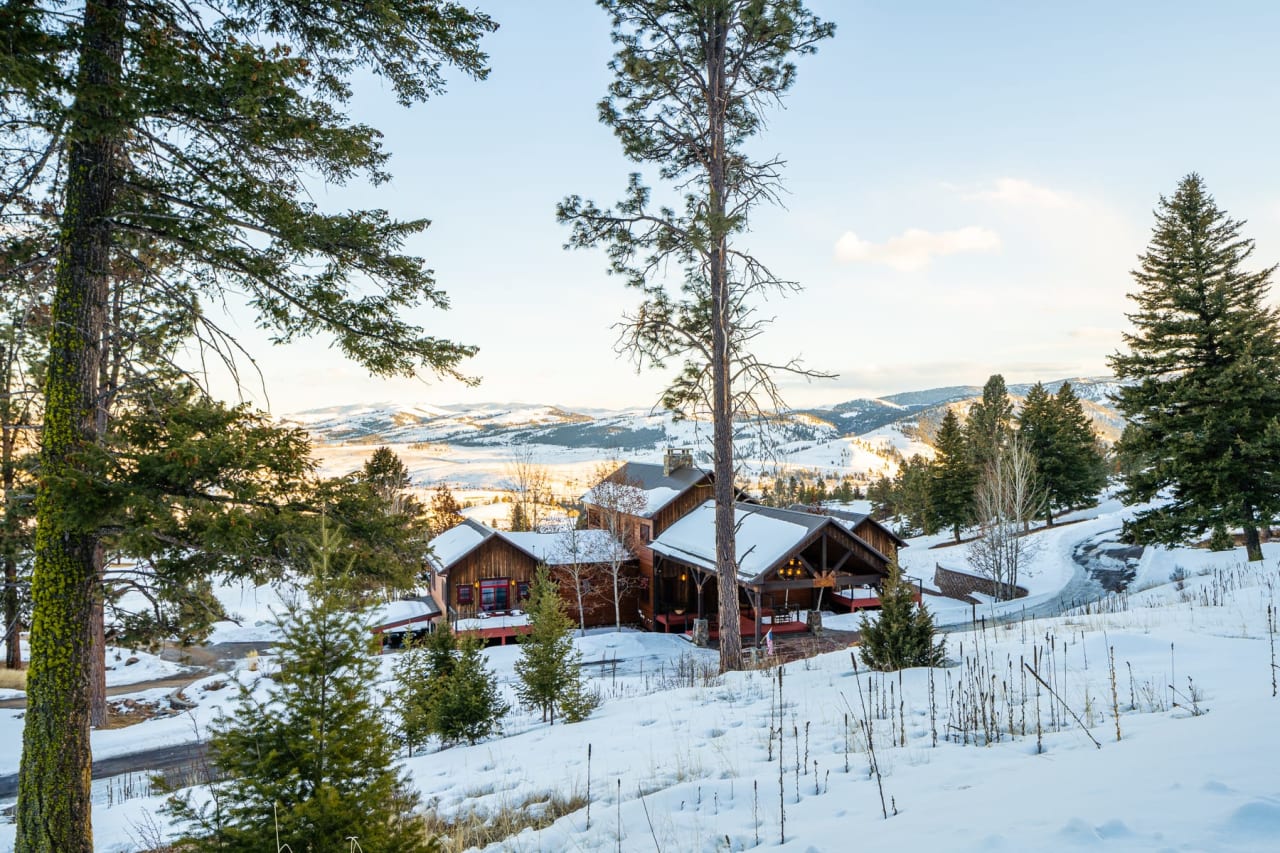 The mountain luxury of the 8,510 square foot main lodge provide ample room for guests and fellow big-game connoisseurs to use as a jump-off point for exploration. Designed as a place to entertain first and foremost, the Five Ranges lodge features two levels of living space and a third level Sky Lounge with towering views of the Pintler Mountains. American Clay walls and ceilings, hand-forged iron work, custom made light fixtures, leather, slate, marble and hardwood flooring, copper sinks, reclaimed white timber oak flooring and several fire features are only a small illustration of what this ranch has to offer. The main floor of the lodge features a hand-placed rock fireplace in the living room and breathtaking alpine and valley views from the two-story floor-to-ceiling windows with access to the expansive multi-level deck, a spacious kitchen with premium stainless Wolf appliances, gorgeous Clark Bar, dining area, and library. The ground floor of the lodge was designed for entertainment and includes a high quality game room with premium sound and video, hand-crafted white oak and persimmon wood Hellgate Bar, country club style locker room, and additional walk-out covered patio and entertainment space offering over 5,000 square feet of outdoor living. The third floor Sky Lounge is a curved, backlit 3form resin waterfall backed bar, with intimate seating and breathtaking views.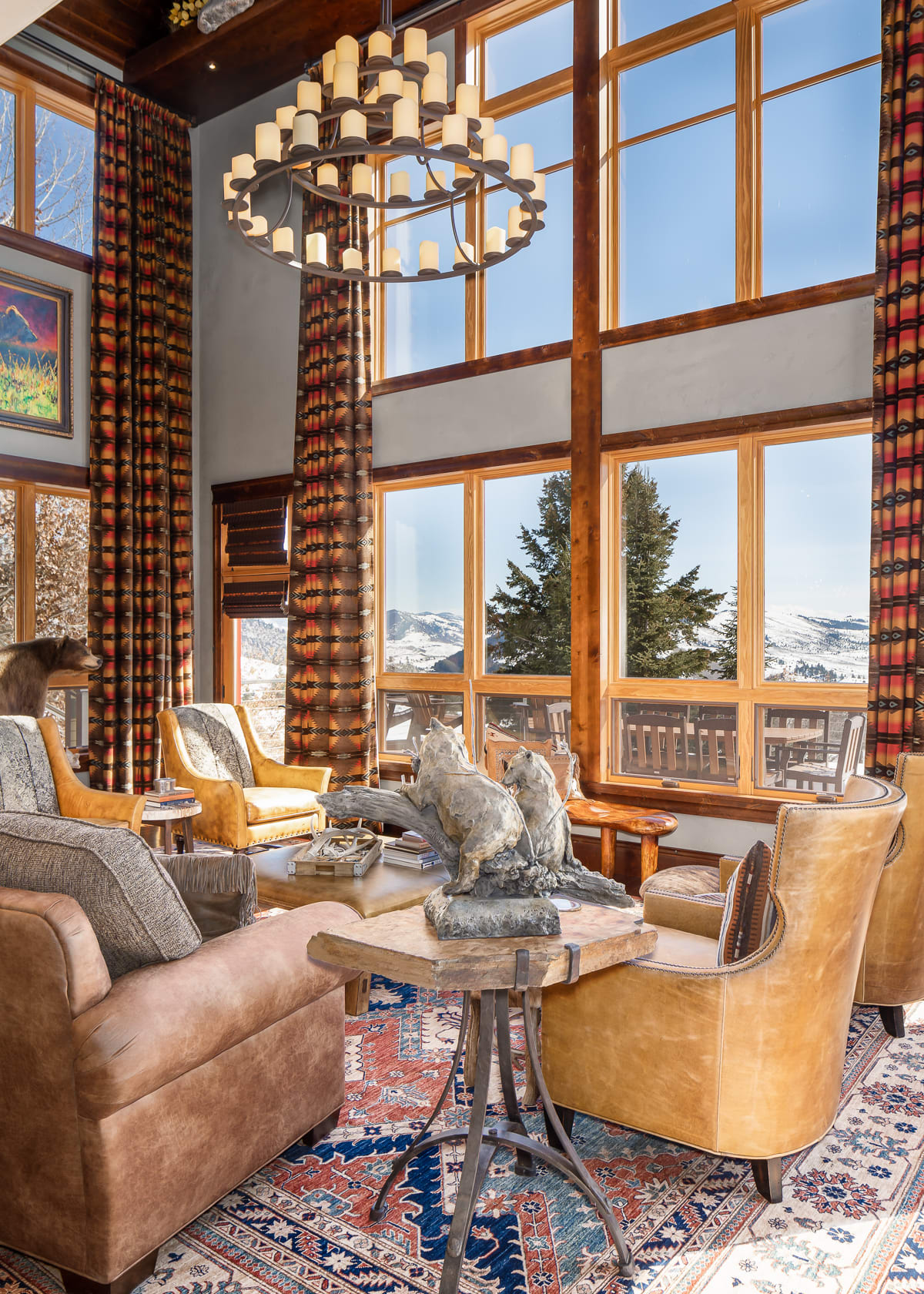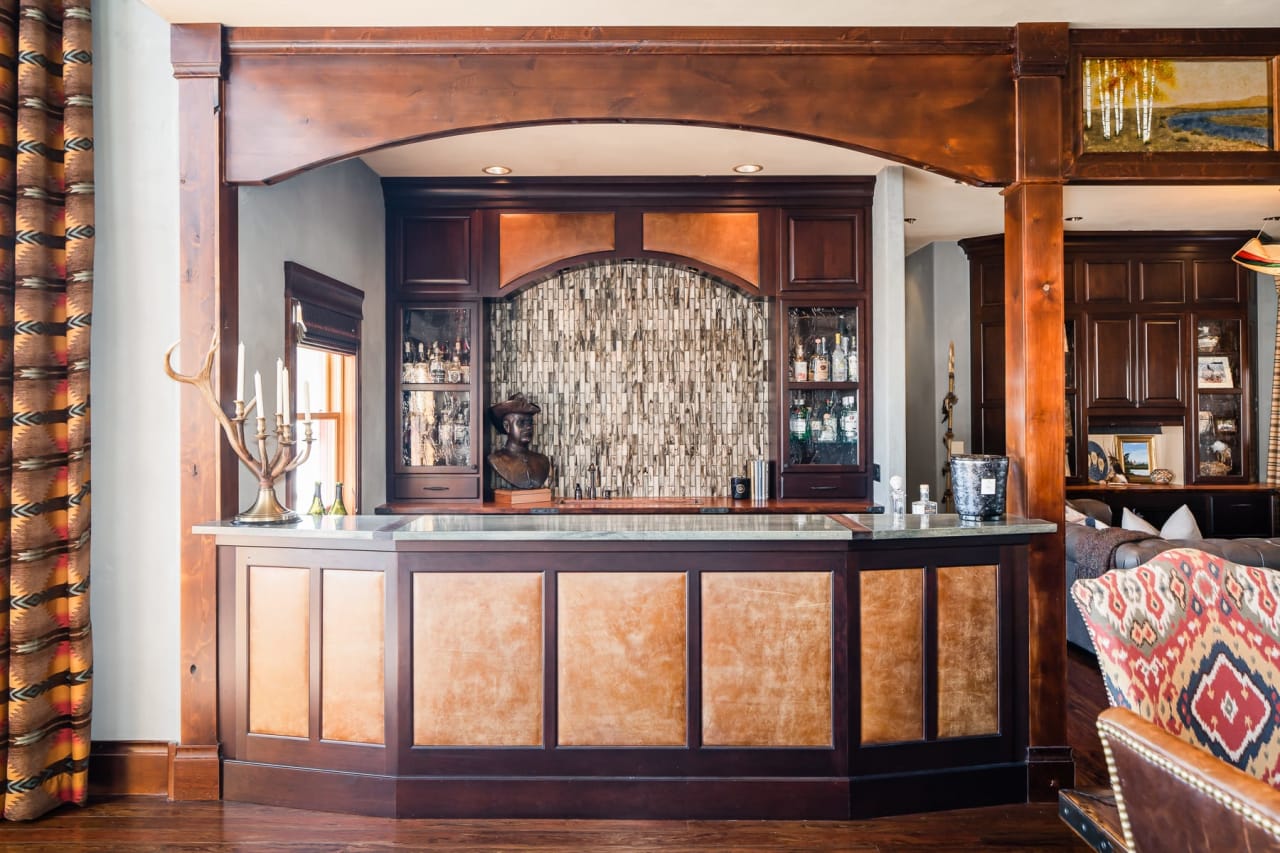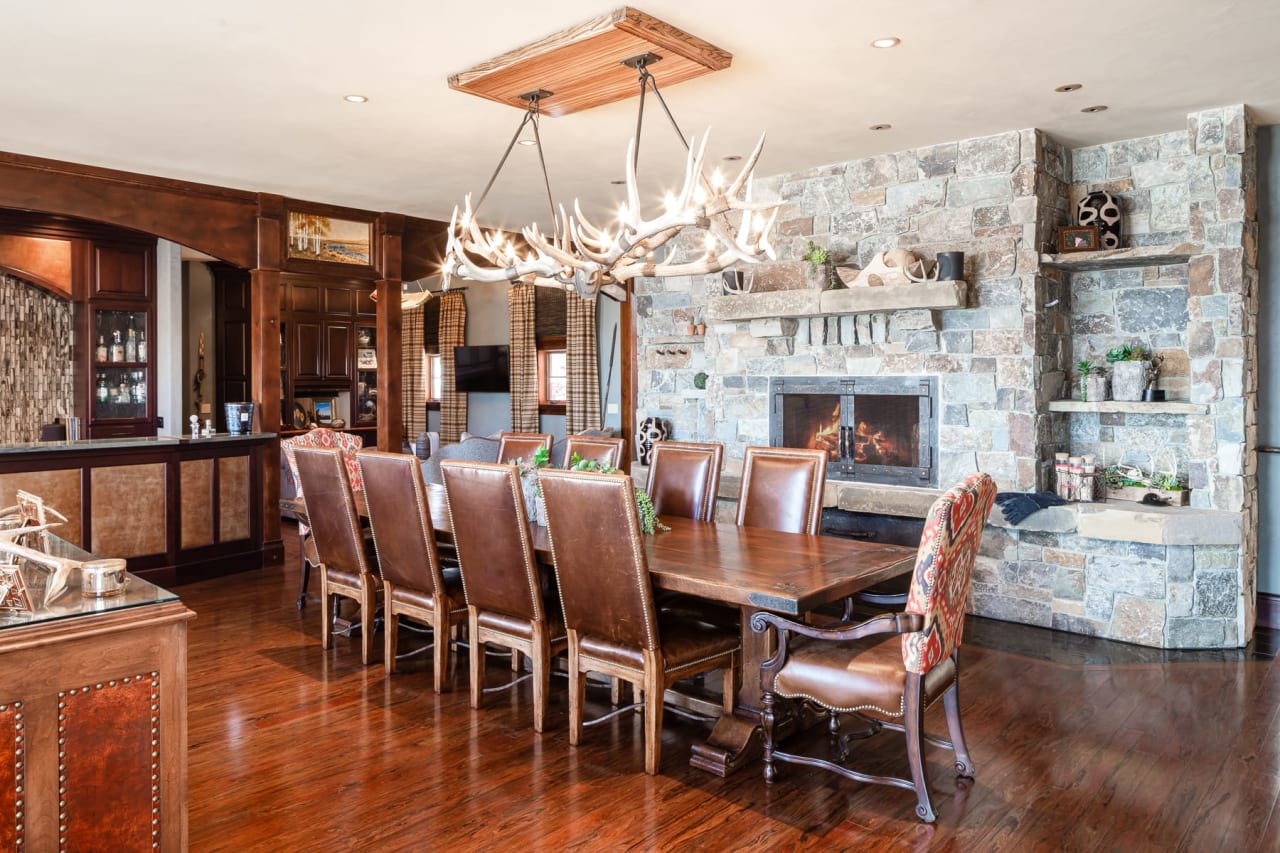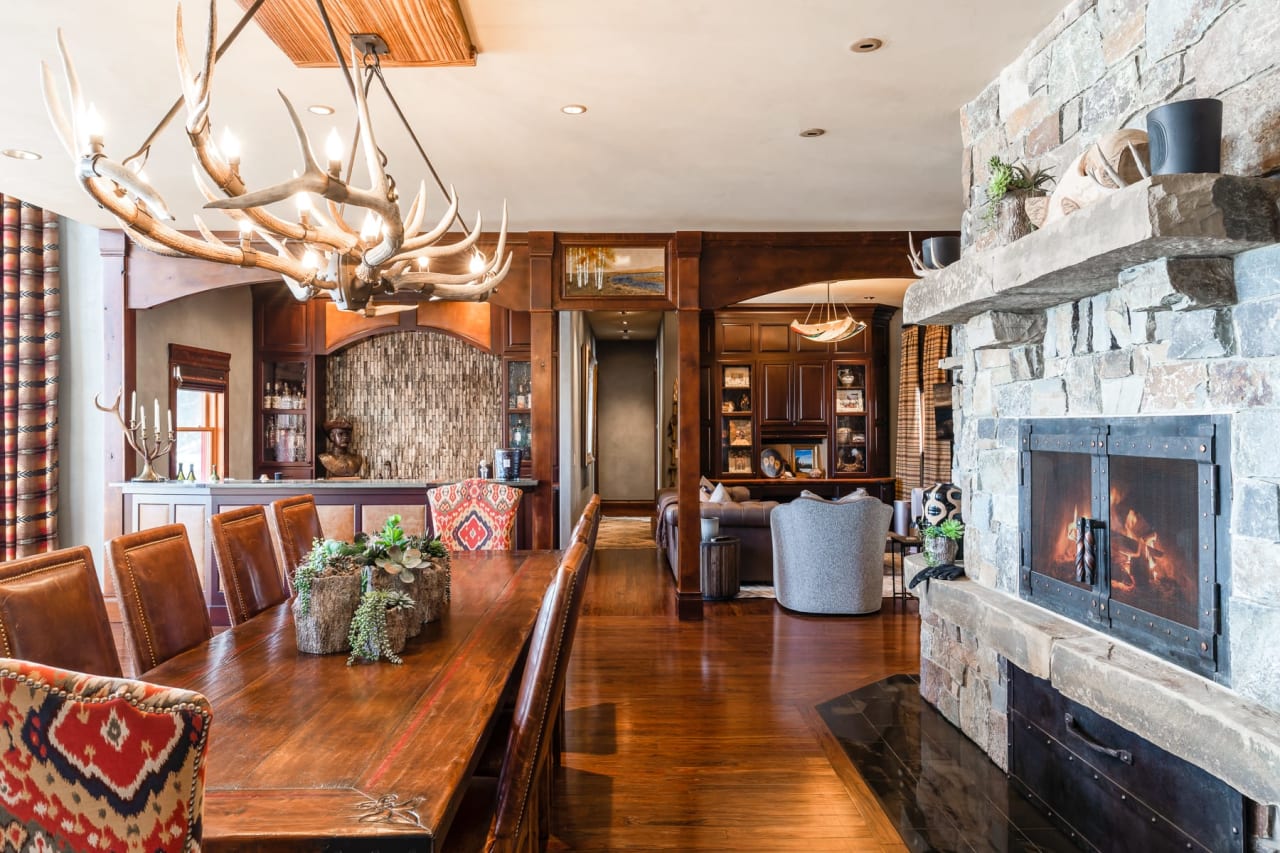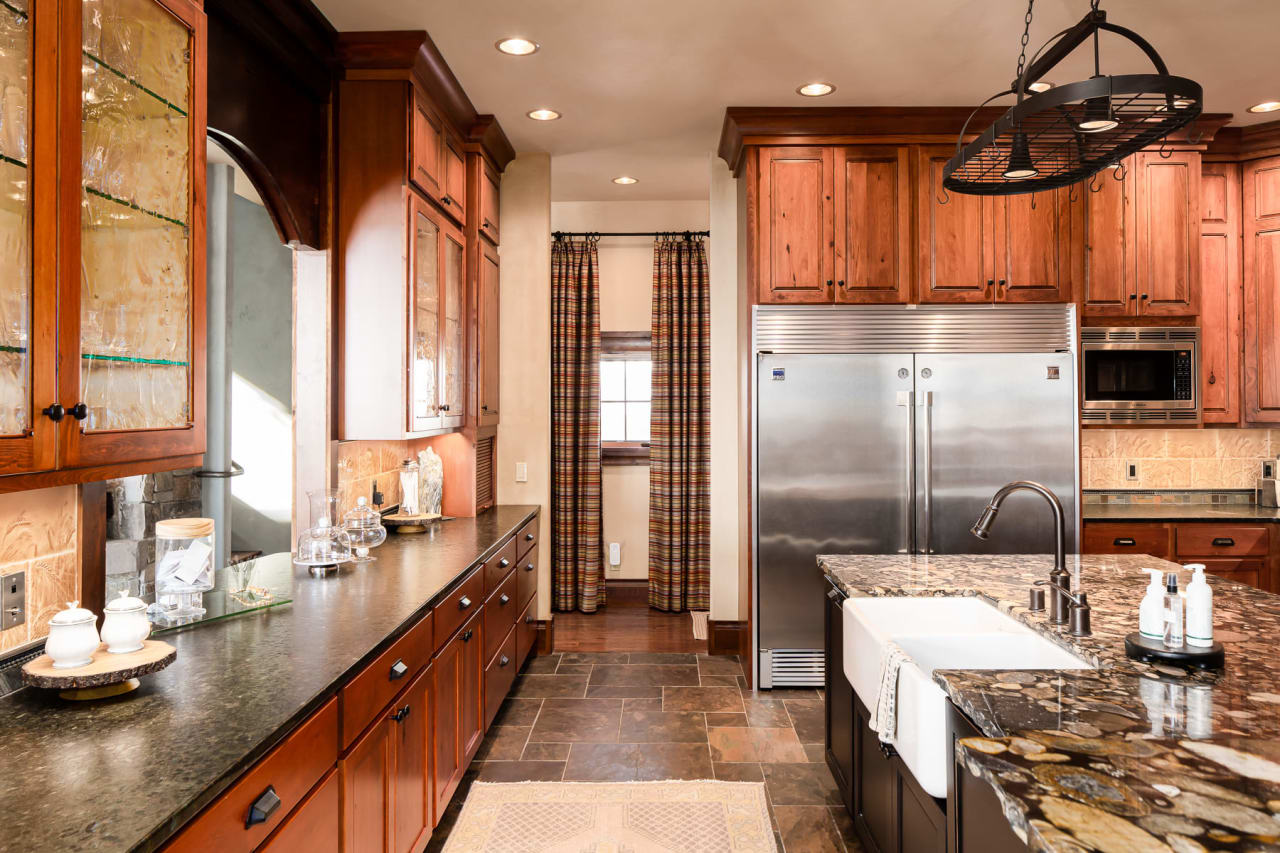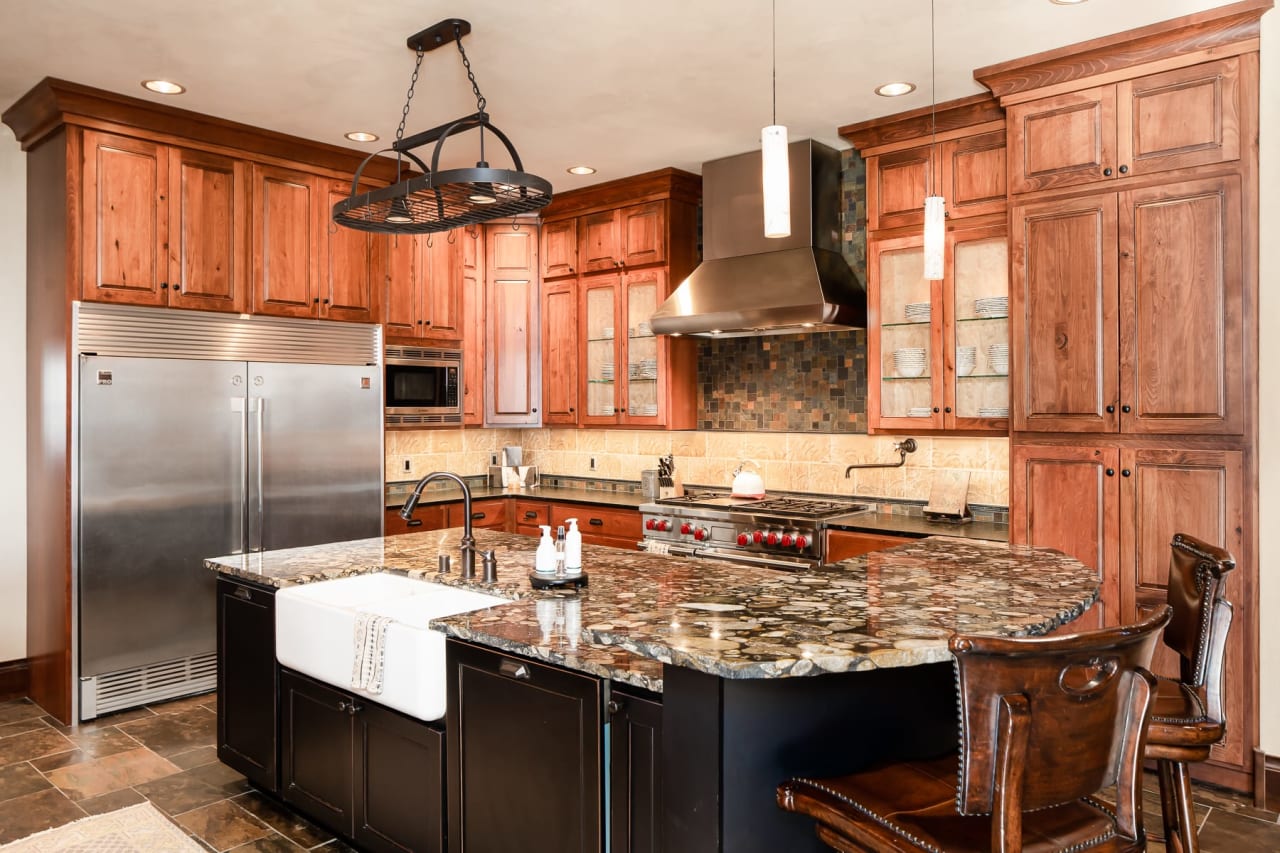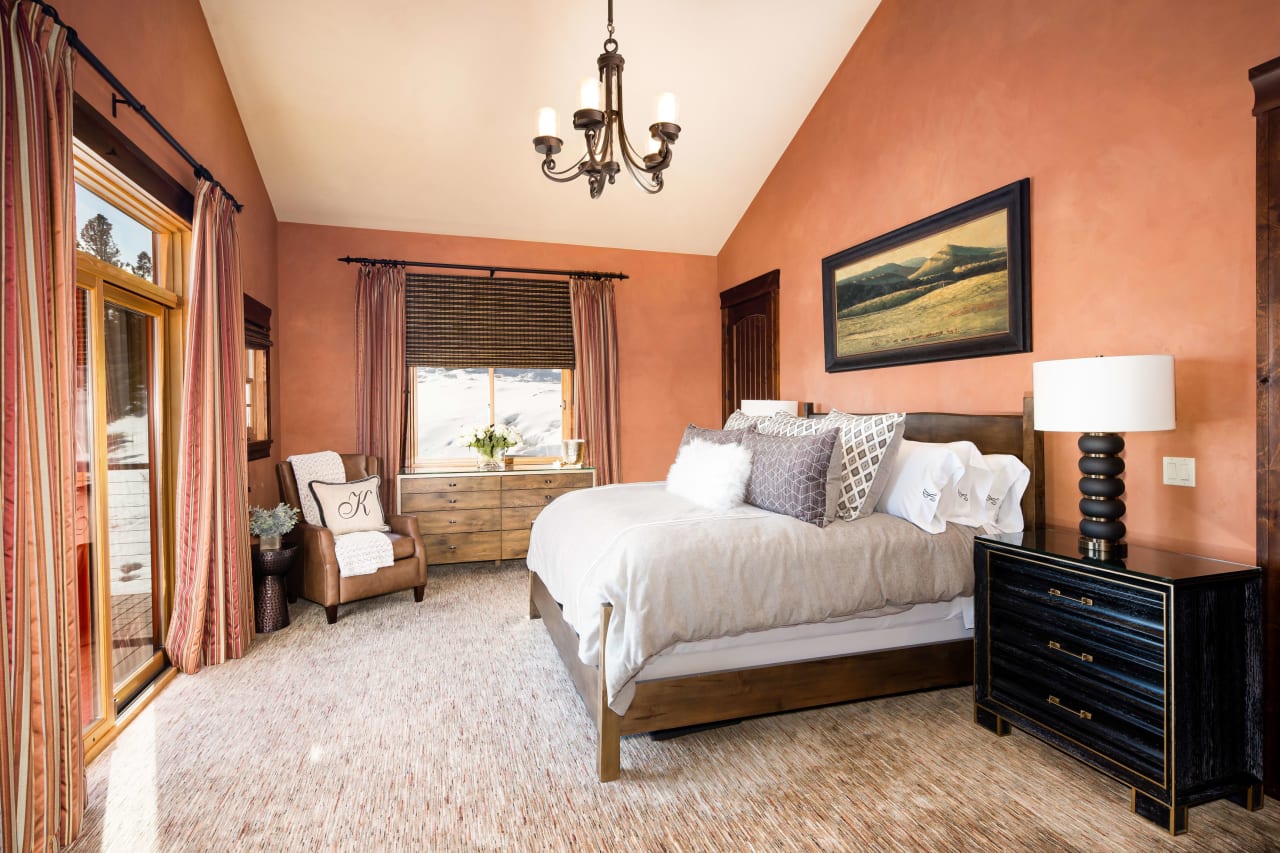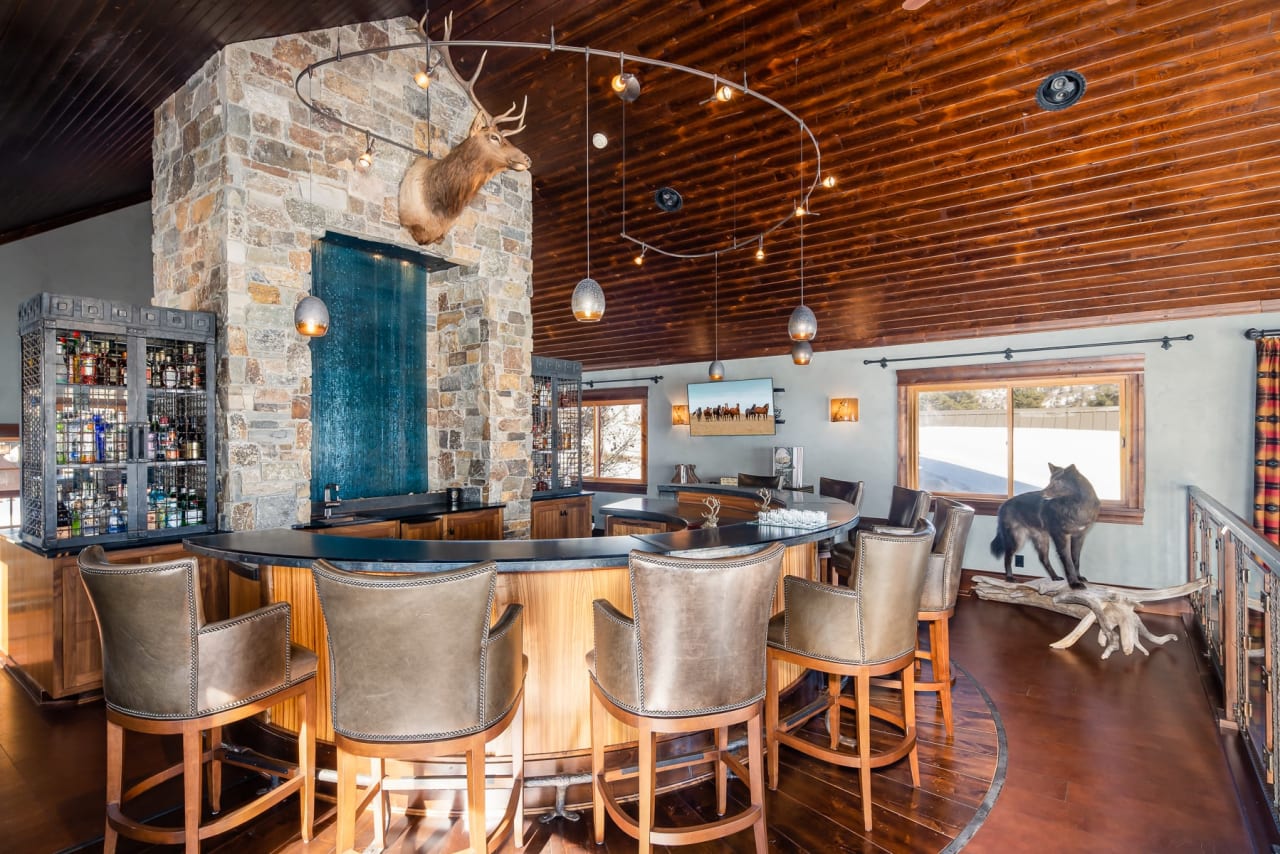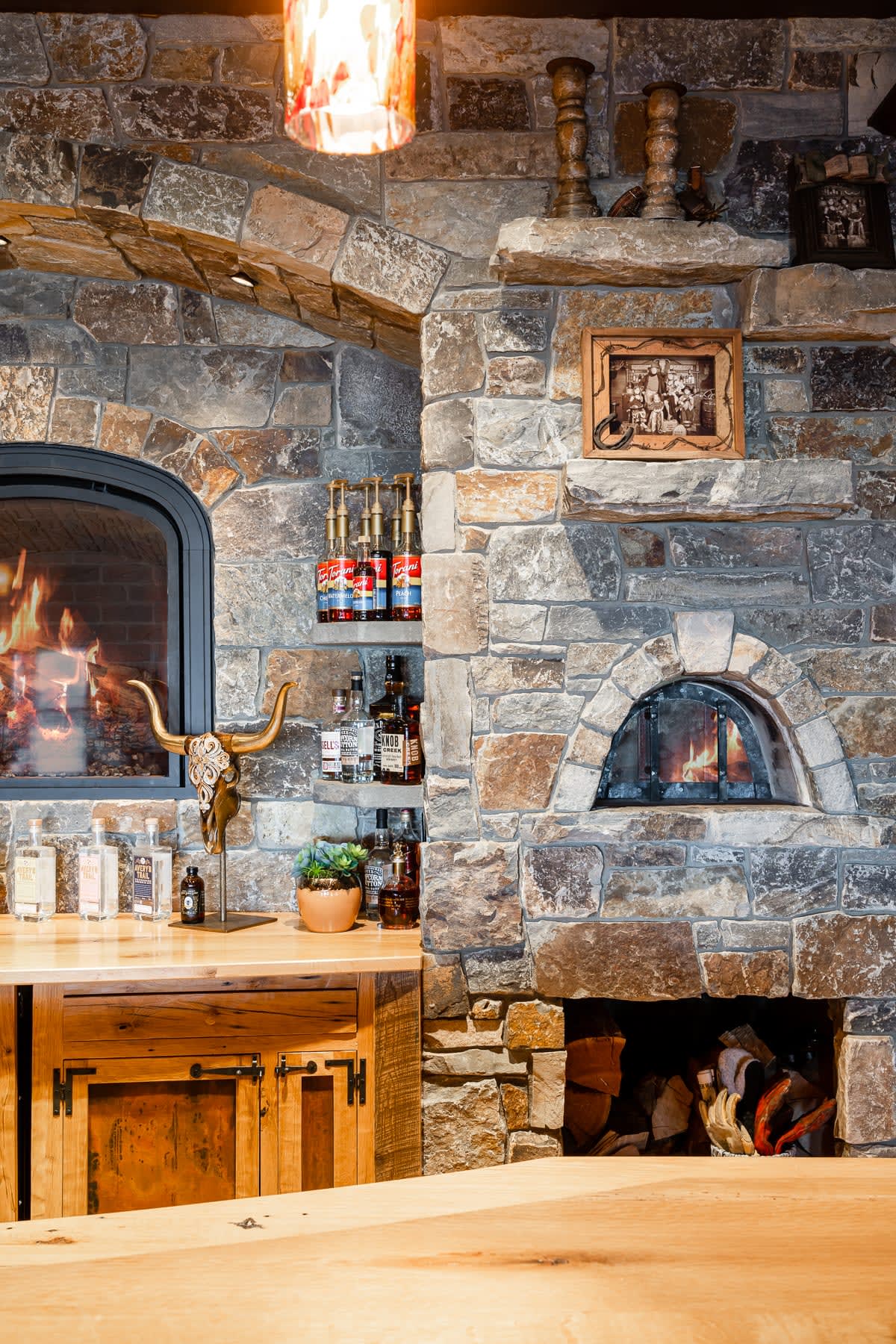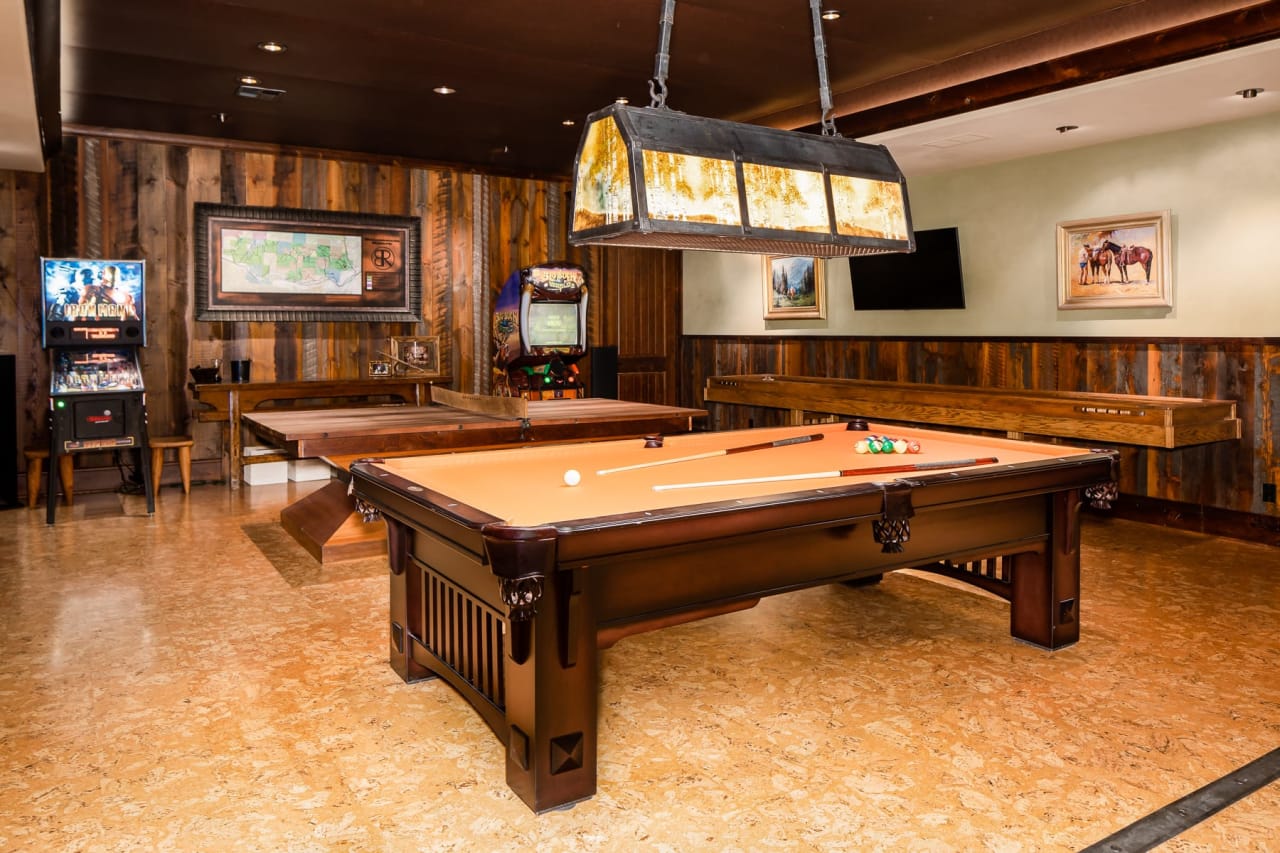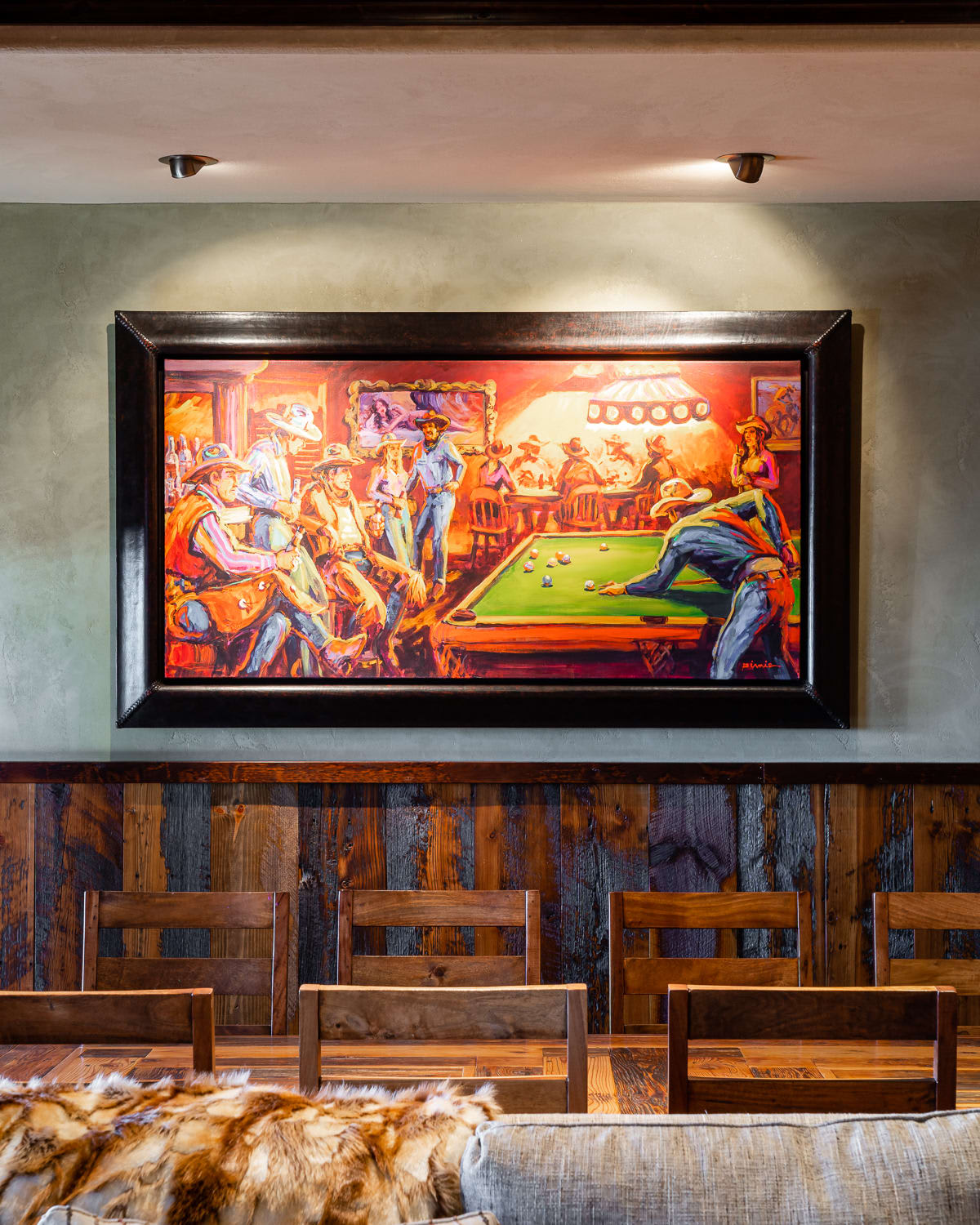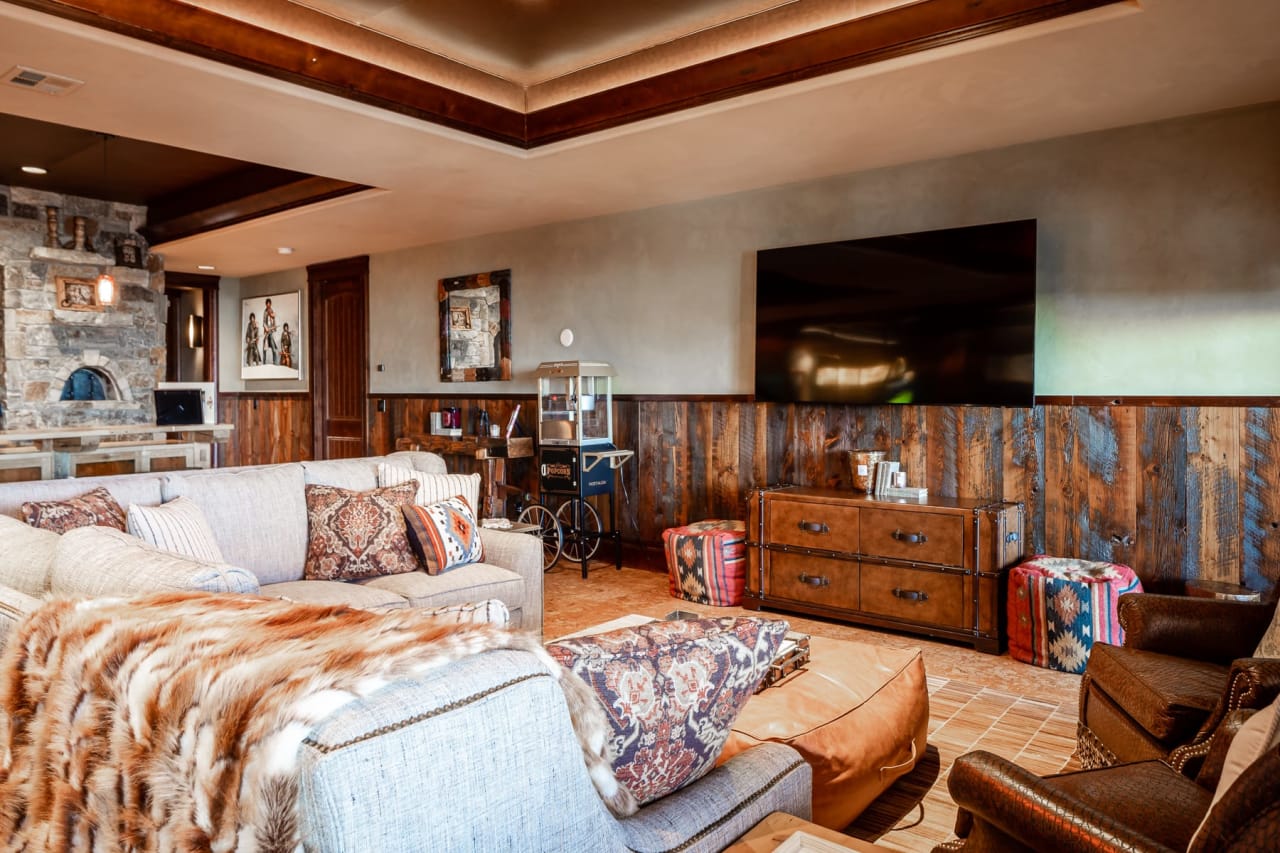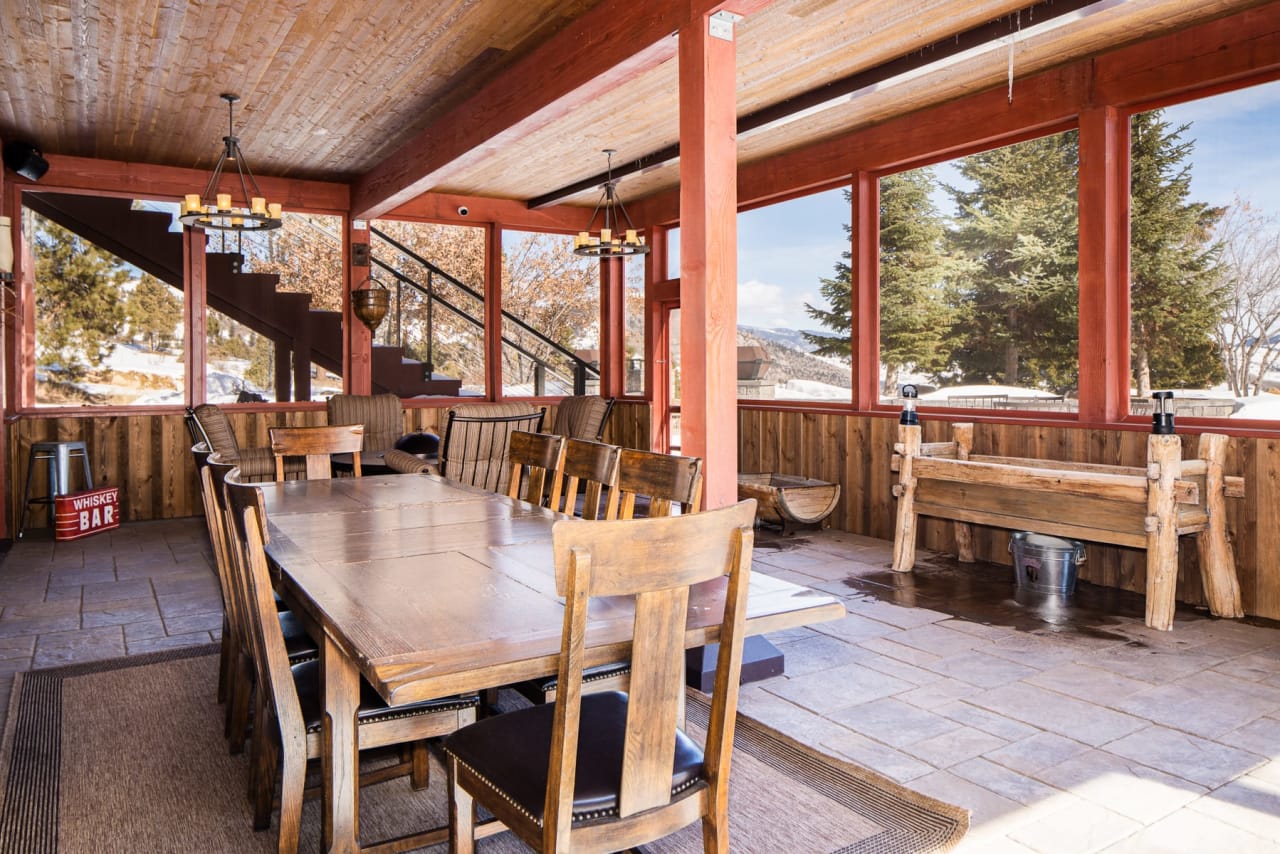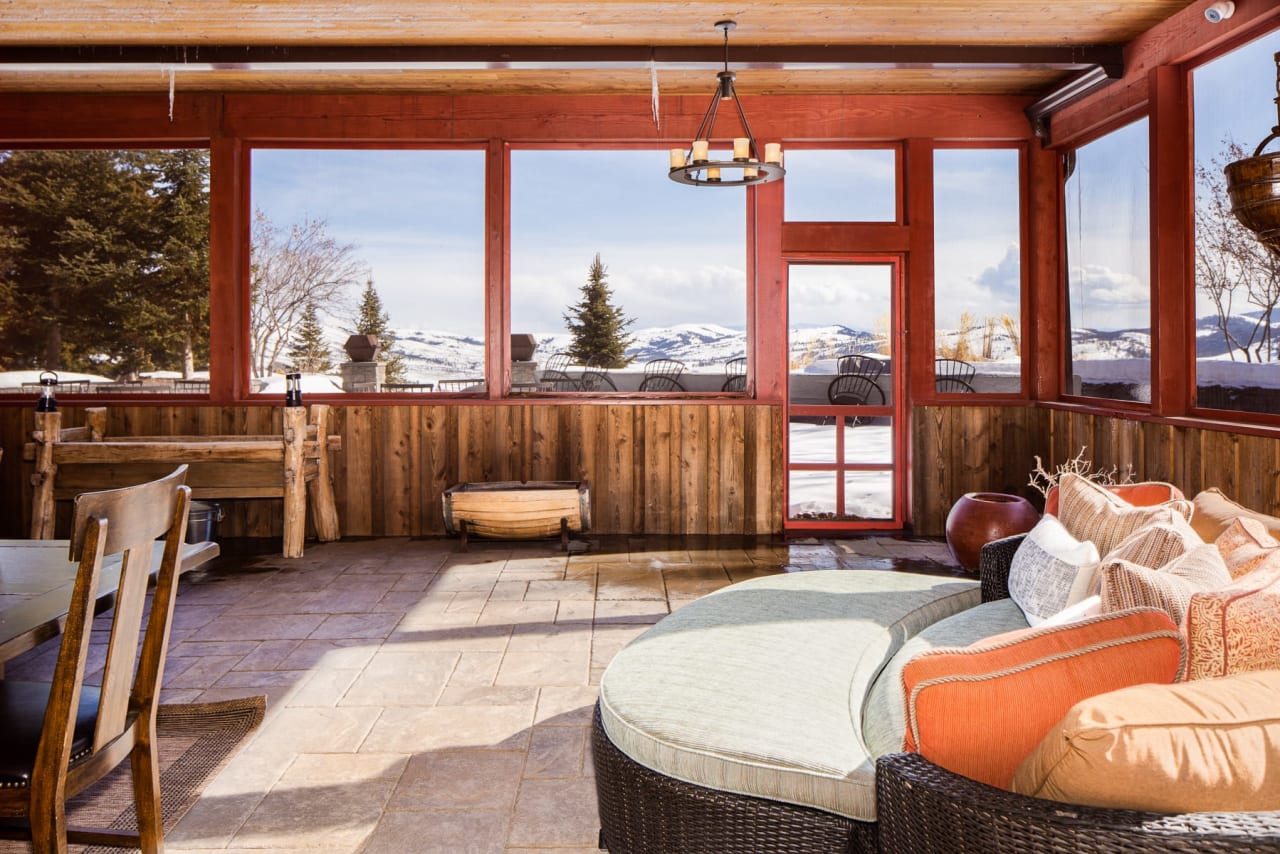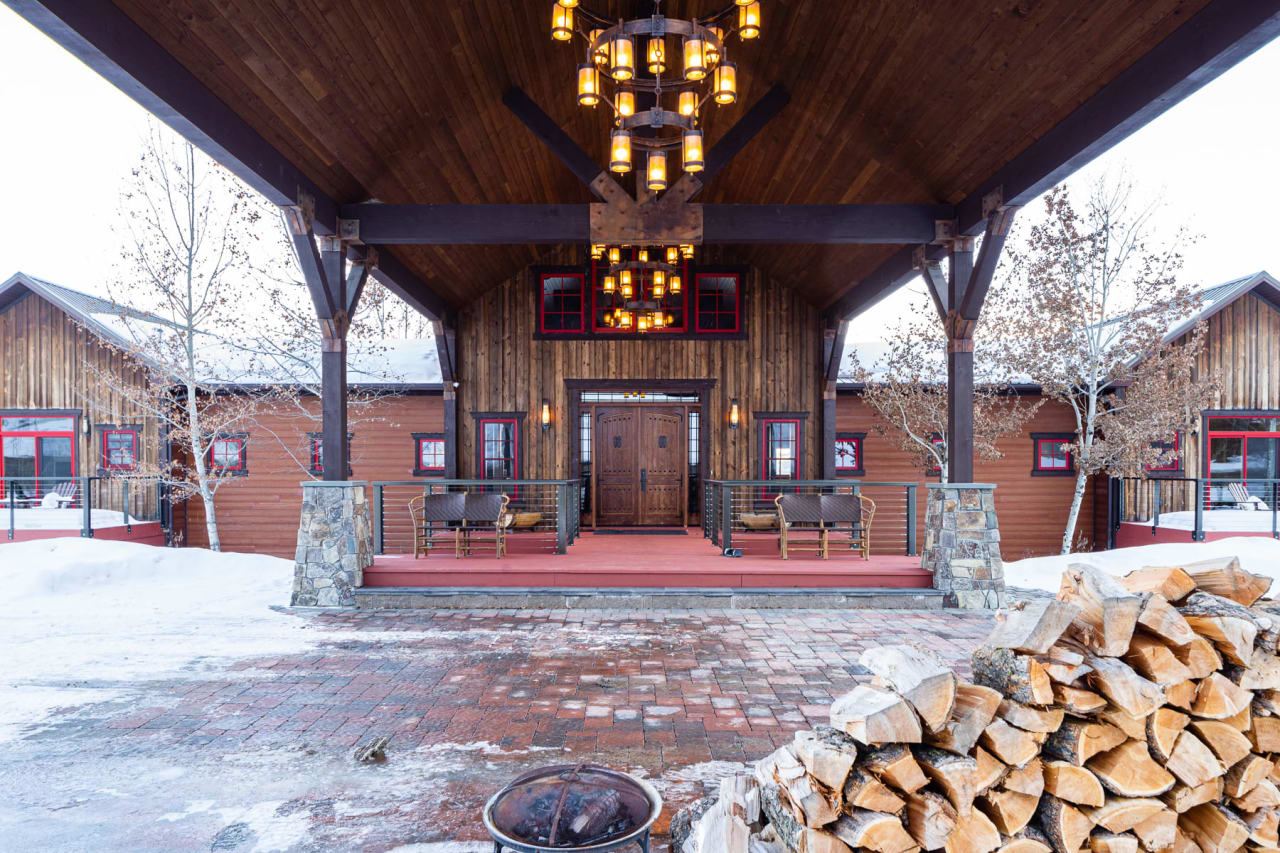 Below the lodge and attached to the 6,000 square foot heated shop are two well appointed guest apartments that allow for not only guests to stay but employees to live full or part time on the ranch. Fully-equipped, these two units allow for an owner to have greater flexibility in the management and oversight of the property while also giving guests even more room to stretch their legs. The shop includes a walk-in game cooler, an indoor and outdoor shooting range, and a nearby 18 hole folf course.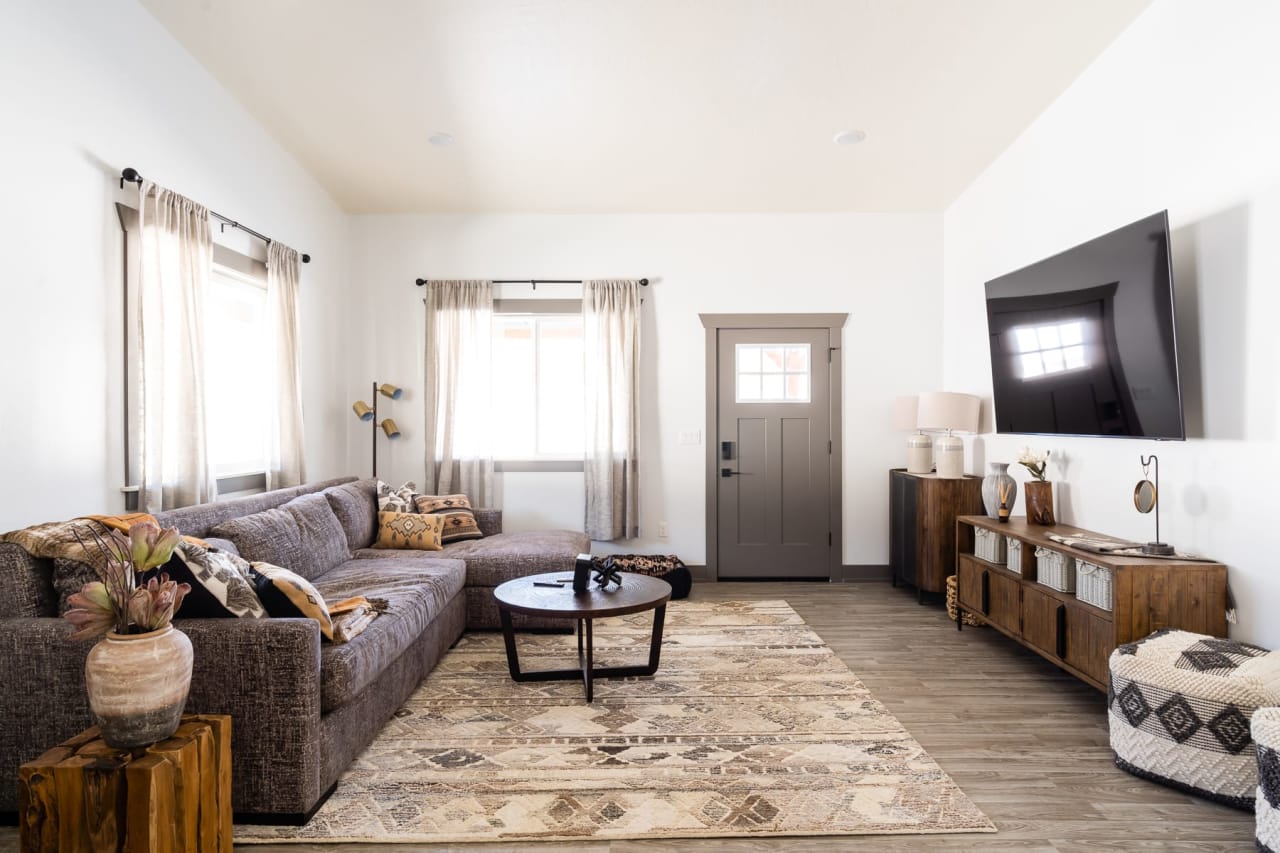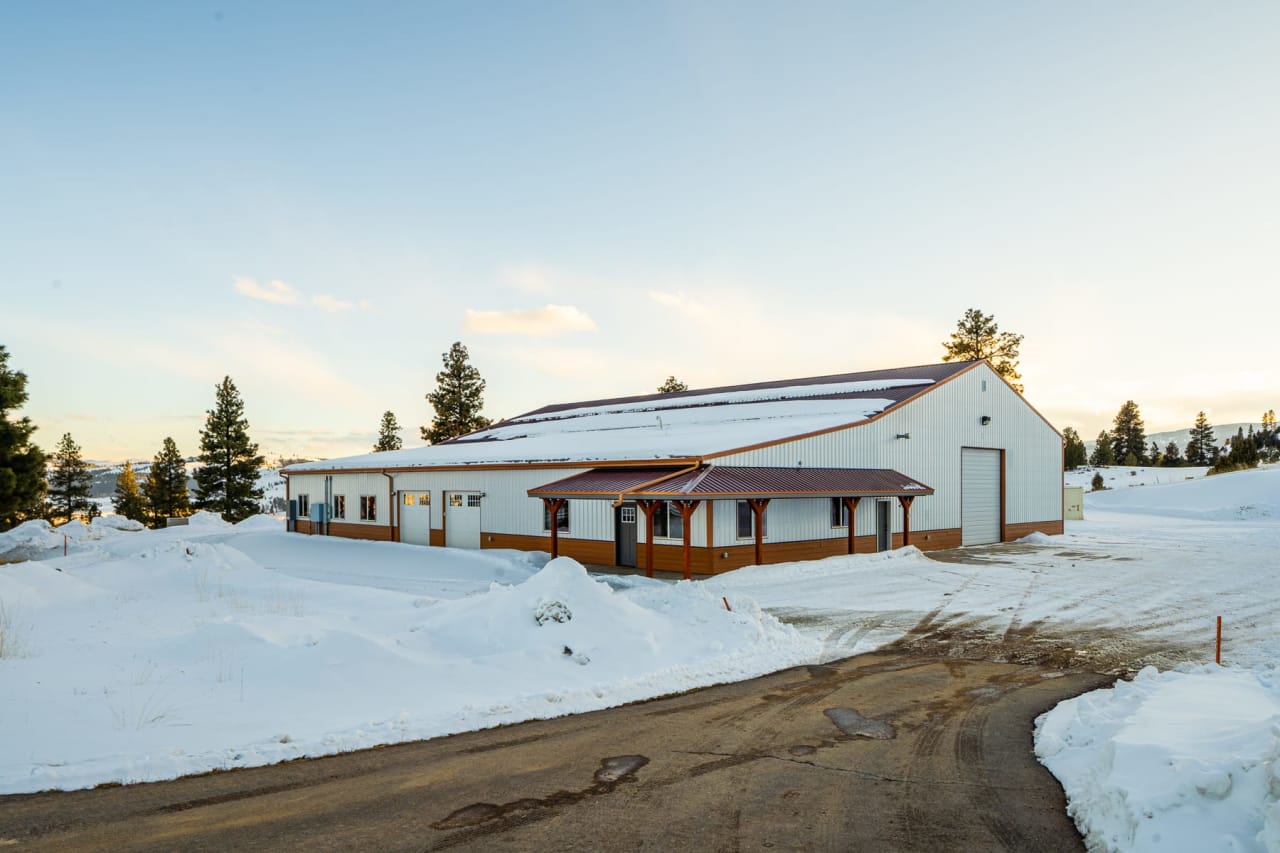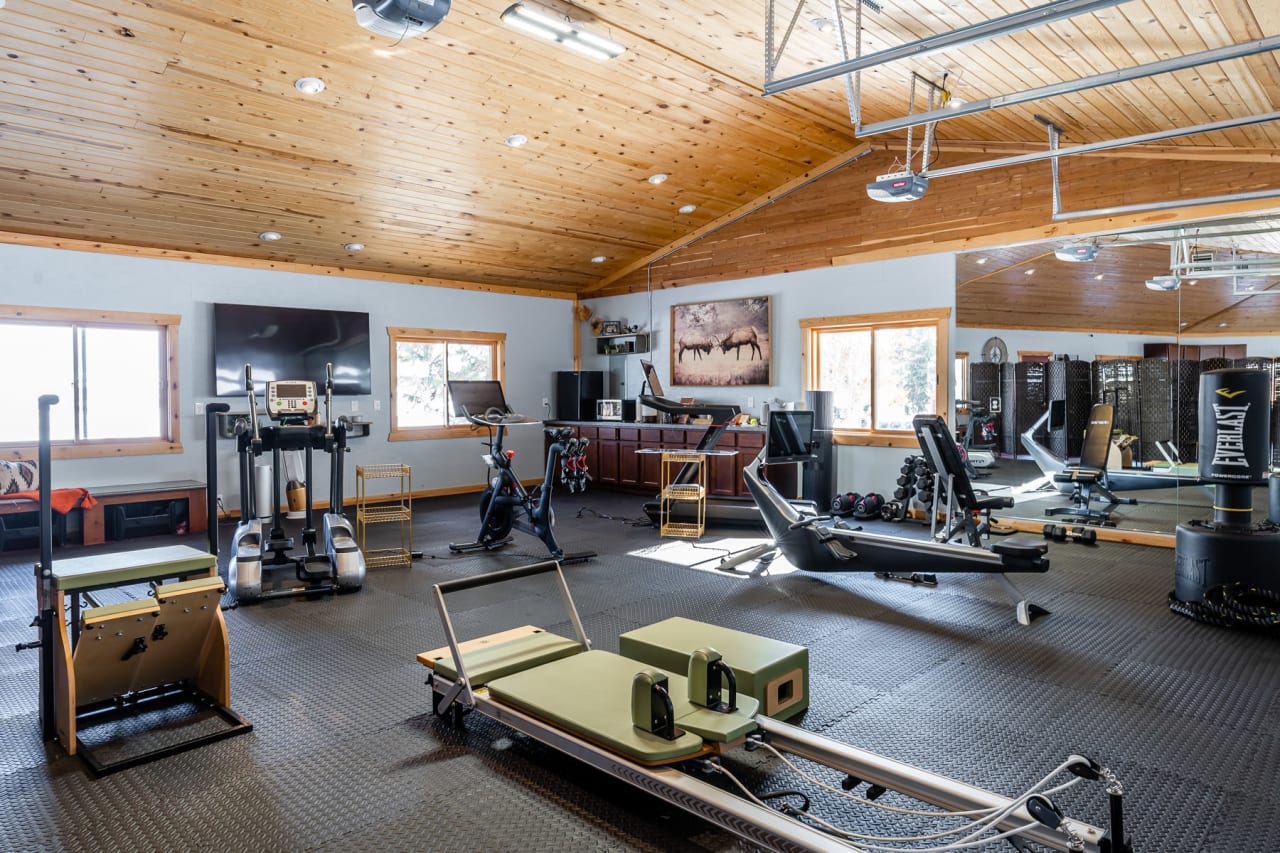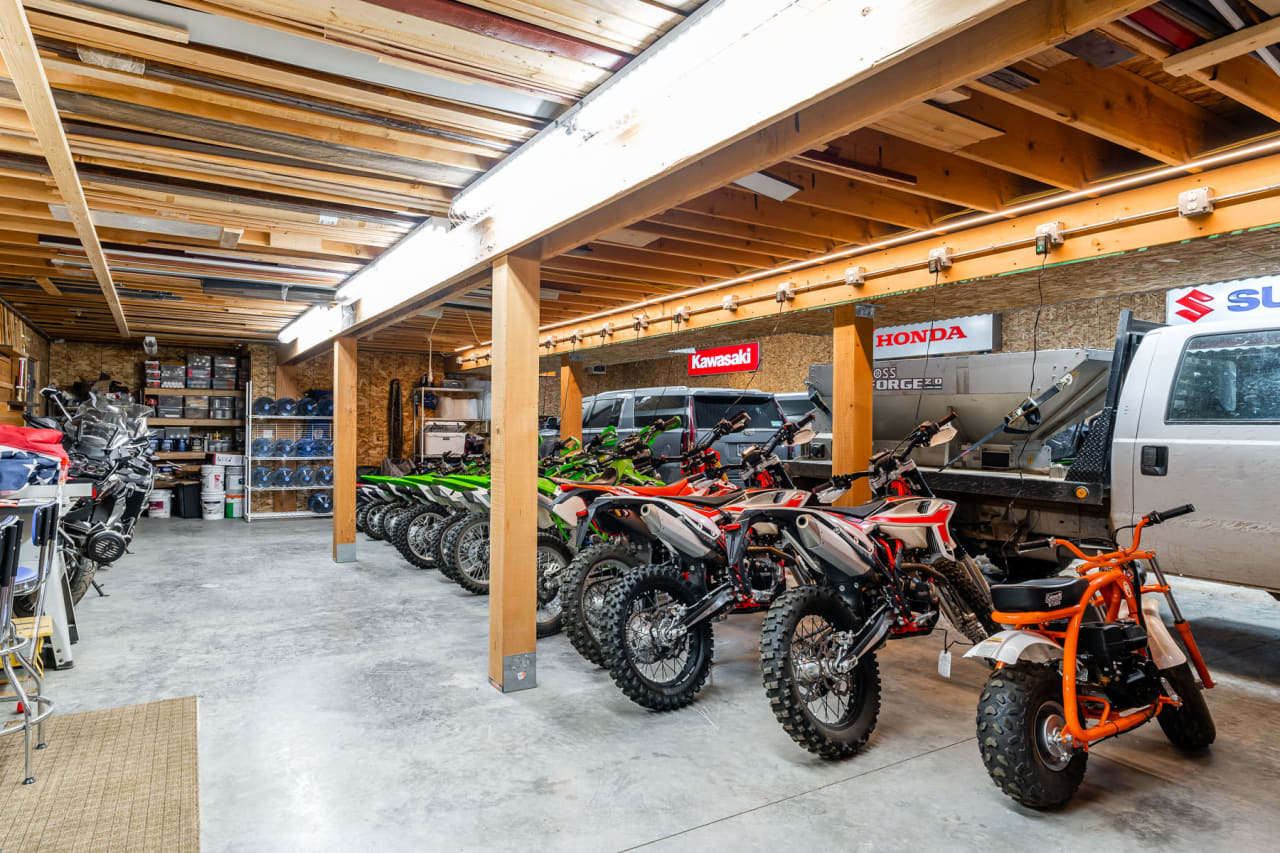 Dotted throughout Five Ranges are four off-grid cabins, situated on the crests of the Garnet Mountain Range. Ride up with your friends on side-by-sides and spend winter nights watching the northern lights from any of the hill-top cabins that were designed as a getaway from this getaway. Easily accessible year-round, Five Ranges is just a short drive from downhill skiing at Discovery Ski Area, boating at Georgetown Lake or Blue Ribbon fishing
Listed by: TheAgency's Joy Vance, Mauricio Umansky & Jeremy Seglem